For players
3 days full of disc golf with enjoyable company in a beatiful course. Her You can find all the information related to the competition
For spectators
Come and enjoy the opportunity to spend quality time in a nourishing nature with the best disc golfers around Europe.
For sponsors
Don't miss Your opportunity to be part of history and support healthy lifestyle!
For voluntiers
Enjoy world class disc golf from the 1st row while helping us create history with the largest disc golf event in Estonia.
Basic facts
First A-tier PDGA event in Estonia
Registration: stage1 starts 18.04.2016, stage2 starts 02.05.2016, stage3 starts 16.05.2016

Event schedule: 15.07.2016-17.07.2016

Place: Oja talu, Pillapalu küla, Anija vald, Harjumaa

Divisions: Open (MPO), Women (FPO), Masters (MPM), Grandmasters (MPG), Juniors (MJ1)

Prize money over 5000 EUR

There are 1,500 islands, 1,000 lakes, 7,000 rivers and appr. 10 000 discgolfers in Estonia And as if this wasn't enough, Estonia is the country with the highest number of meteorite craters per square kilometer in the world. The Kaali crater in Saaremaa is what remains of the last giant meteorite to hit an area populated by humans. It fell with the power of a nuclear bomb – but don't panic, this was over 4,000 years ago.
% professional sport

Full days of high level disc golf

% online scoring and metrics

We are still e-Estonia!

% of Estonia is covered with forrests

expect to see some woods!

% players of 156 have registred to event
Our team and contacts
Rasmus Sepp
Tournament Director
Marko Saviauk
Registration & scoring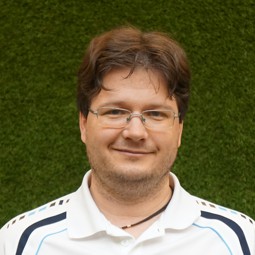 Erkki Aarma
Public & voluntiers
Previous Estonian Open events
2015 final round part 1
2015 final round part 2
2014 final round
2013 final round